Explore the advantages of eStatements for your deposit and loan accounts! This complimentary service contains the very same information as paper statements with less clutter and more security.
Immediate Availability eStatements are available on the first day of the month–days before paper statements normally arrive in your mailbox.
Easy Online Access & Retrieval eStatements are viewable in PDF format and easily accessible on your laptop, desktop, tablet, or mobile device. Save them to your computer for permanent electronic archives or print them if you prefer.
Enhanced Security Protect your information from being stolen from your mailbox. eStatements are secured by your online login credentials and can only be viewed by you.
Automatic Storage eStatements provide a repository for your last 18 months of statements in one secure place.
Save Money eStatements are complimentary. Paper statements may cost $4.95 depending on your account type.
Eco-friendly Replacing your multi-page paper statement with an electronic version helps conserve natural resources.
---
To enroll, log in to online banking or use our mobile app. Complete these steps for each account you wish to enroll for eStatements.
Step 1: From the Menu, tap or click "Documents". Select "Document Type", then tap or click "Statements". Tap or click "Select Accounts", then choose the account(s) you wish to enroll. Tap or click "Apply".
Step 2: You will be prompted with a consent agreement. Tap or click "View Test Document". Go back to the consent agreement, select the account(s) you wish to enroll, and tap or click "Accept Terms".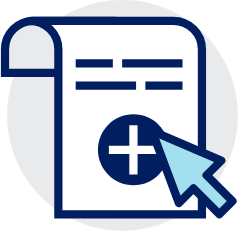 ---
Note: You may enroll on your computer OR your mobile device. If you are unable to view the test document, your device may not support PDF documents.